'Cause I Look Good For Cheap :
Walmart Jeans Review –
Oh my gosh babes, I am super excited to finally drop this post and make it public. In on of my latest posts, Just When You Thought We Couldn't Get Any Better: TMG BLOG Update Alert, I announced that I would be adding a Fashion category to my blog. 
I also stated that I would be releasing it three weeks from the date that I published the previous post. Well… IT'S FINALLY GO TIME! (FYI: I'm publishing this post one day before I was supposed to make it public, due to the fact that I have a ton of moves to make this weekend.)
So, I hope you guys enjoy!

 Attention budgetnista fashionista babes, the very popular discount retail corporation, Walmart, is selling jeans for under $10…
 

Are you serious, Gawddess?
Yuppppp, sis go get yourself some.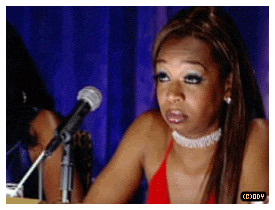 I am super happy that Walmart is selling jeans for under $10.00.
Why?
Because reality! Literally everything is becoming more and more expensive. After paying the bills, you become broke!
Those inexpensive Walmart jeans would have you feeling like you just purchased some good quality, name brand jeans.
I am so serious!
I love the Walmart jeans. I purchased two pairs online before my family & I went on our vacation to Washington. D.C. and Alexandria, Virginia. Honey, we even stopped at the local Walmart during vacation and bought two more for $7.00 each!
Babes let me just say…….. WALMART IS OUT HERE GETTING THEIR COINS! I am not mad at them. Go on and rack up, boo boo.
 

How, Gawddess?
Walmart is out here selling jeans for seven dollars in person (when you go to the store) and they are out here selling jeans for nine dollars online (only two dollars more INCLUDING two day free shipping, you cannot beat that deal, sis!)
Walmart is trying to make us spend all of our hard earned money. Knowing darn well that we can't find any good deals anywhere else, therefore, we are bound to purchase the jeans from them. 
Let me show you guys my jeans from Walmart that I ordered online.
So, here's the deets (details) on the first two pairs of jeans that I purchased on the Walmart website:
The lighter colored pair of jeans (on the left) was the No Boundaries Junior's Essential Skinny Jeans in color Dark Blasted. I absolutely love these jeans. They fit me so snug. Makes me look like I have some type of booty. For only $9.00 it was completely worth it!
The darker pair of jeans (on the right) was the No Boundaries
Juniors' Classic Skinny Jeans in color Rinse. I did not really like these jeans too much. I prefer a snug fit. This pair of jeans was a tad bit loose fitting for me in the waist area. Which I was disappointed with. However, for only $9.78, I was not completely pissed off.
---
Before you guys assume that I am a curvy woman with a booty, sorry to disappoint you guys, I am actually a slim mama with the tiniest ounce of curves.
I am currently a 24 year old, mother of one (The Mini Melanin Gawddess), and I am still strutting around in a size 3 in jeans.
---
Overall,
I actually liked my experience with the Walmart Jeans. I think they are going to be my go to for jeans for now on!
The only disappointment that I am currently experiencing with the Walmart jeans is that they are low-key (sneakily/secretly) raising the prices on some of their jeans on their website only!
Such as my favorite pair of jeans, the No Boundaries Junior's Essential Skinny Jeans in color Dark Blasted.
What in tarnation?
I know you're probably like "well how much are they now?"
It went up $4.88.
It's no longer $9.00, it is currently $13.88!
Are you serious, Gawddess?
Yes, babe! I am being for real.
….Then the other pair of jeans stayed the same price. Which pissed me off! They were not as cute as the one that I loved!
Overall, it was completely worth a buy!
So if you would like to pick up some great quality, affordable jeans without breaking your bank, head over to your local Walmart (it's only $7.00 in person) or order from the Walmart website (it could range from $9.00-$14.00 depending on the style of jeans that it is.)
Go out and buy it before they raise the price!
---
Thank me later babes…
or…. You can thank me by buying me a coffee to support me and all of my hard work.
Click the link below to do so:
I'd like to buy you a coffee, sis!
---
Thanks for reading!
Allow me to become your favorite blogger by subscribing to my blog!
Also…
Follow me on Instagram, Twitter, and Like my Facebook!